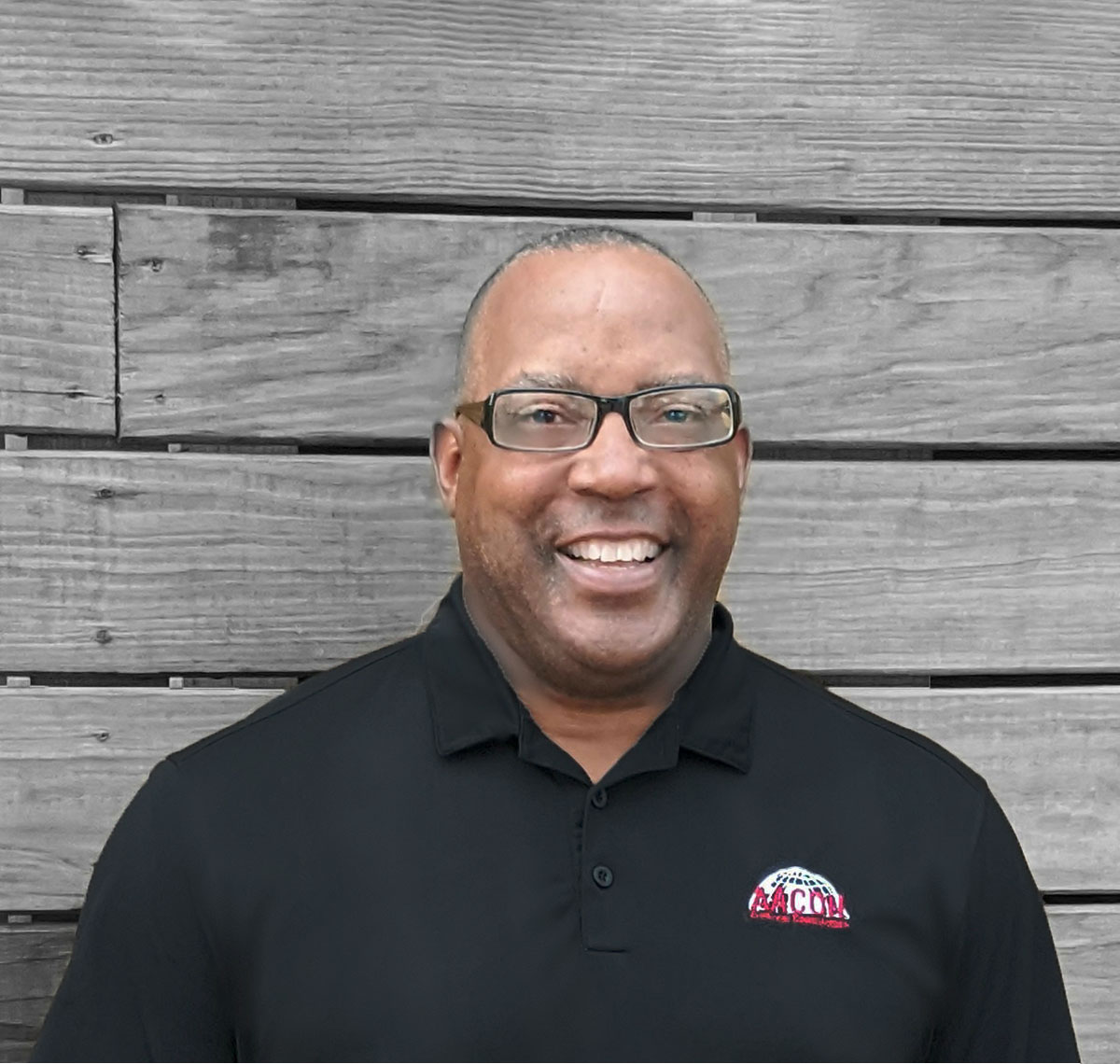 Michael Lathon – Managing Member
Michael Lathon is the President of AACON General Contractors. Prior to joining AACON, Michael served in the United States Marine Corps for twenty-two years where he gained extensive construction management experience. While serving in Iraq, Michael worked closely with the Air Force Construction Unit where he was the sole supervisor overseeing base fortification, construction and safety modifications at Abu Gharaib Prison. He transferred those valuable skills to AACON General Contracting in 2010 when he purchased a majority ownership of the company and has since been instrumental in AACON's significant growth in both commercial and federal markets. Due to Michael's service as a Marine, AACON was certified as a Service-Disabled Veteran Owned Small Business (SDVOSB), and in 2015, was accepted into the Small Business Administration's 8(a) Business Development Program.
In the decade since Michael became an owner, AACON has completed more than 150 projects for the Department of Veterans Affairs, including a 26,000 SF Short Term Rehabilitation Facility for the Cincinnati VA Medical Center. Additionally, Michael guided AACON to its inclusion on the largest SDVOSB MATOC in the history of the U.S. Army Corps of Engineers (as of 2015). AACON's reputation for excellence has steadily grown, as well as its visibility to other federal agencies and the Department of Defense. In addition to the VA, AACON has successfully delivered projects to the Army, Air Force, the General Services Administration, the Department of Interior, the Department of Agriculture, and the Department of Labor.
Michael was born in Nashville, TN where he grew up the youngest of five sons. He joined the United States Marine Corps at the age of 17 where he served honorably for 22 years. in the Infantry Military Occupation Specialty (MOS). His overseas tours include Iraq, Kuwait, Saudi Arabia, Panama, and Southeast Asia. Michael continues to broaden his education; he received his Graduate Certificate in Construction Management from Northeastern University and is currently working on his MS in Occupational Health and Safety with a concentration in Environmental Management from Columbia Southern University. He has completed the SBA Cybersecurity Training for DoD contractors and also participated in an SBA approved program to develop mentoring skills, best business practices, and strategic leadership. Michael and his wife of 31 years are the proud parents to three daughters, and a granddaughter.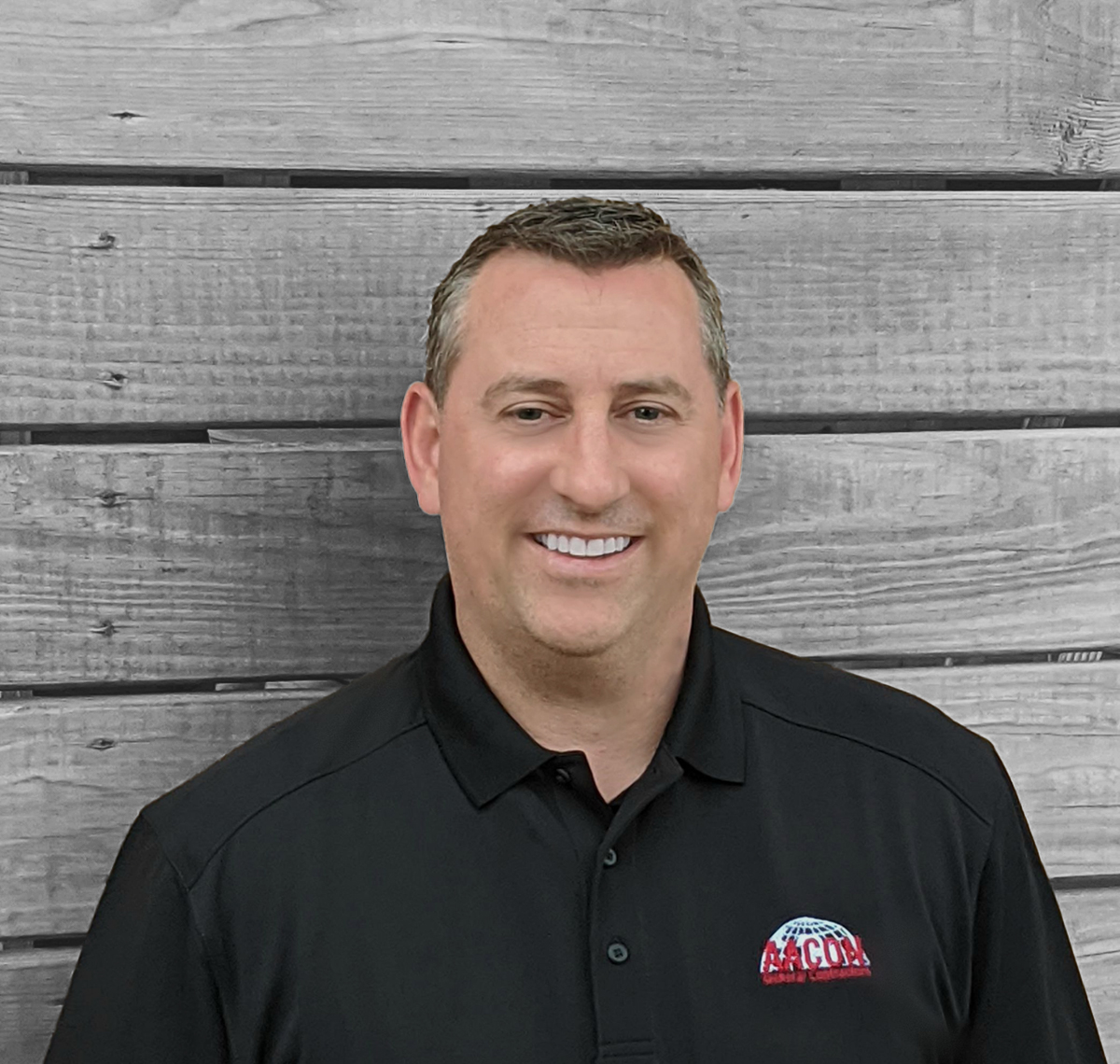 Troy Ansert co-founded AACON General Contractors in October 2005. Troy and the AACON Team were awarded their first construction project in 2006. Since that time, AACON has enjoyed continuous growth completing over 3,000 projects, nearly 400 in service to their federal clients. Whether serving as the Prime or a Subcontractor, AACON's commitment to the customer is at the core of its success. Troy is the primary force behind business development activities for AACON, successfully managing sustained growth for the past fifteen years. His ability to build trust and maintain open dialogue with clients strengthens every project and opens the door to follow on work. Highlights include being awarded the largest Service-Disabled Veteran Owned Small Business (SDVOSB) MATOC in the history of the Army Corps of Engineers, and also the completion of a $8.5M Short Term Rehabilitation Facility for the Department of Veterans Affairs. In addition to winning contracts from multiple federal agencies and all branches of the Department of Defense, AACON has also completed many commercial projects for companies such as BASF, Brown Forman, E-On U.S., Fazoli's, Penske, Sysco Foods and Humana, just to name a few. Looking ahead to the next chapter in its success story, AACON continues to grow through diversified projects, increased revenue and bonding capacity, and a formidable reputation as the "go to" contractor. Troy's vision spurred AACON's expansion from its origins as local contractor through its growth to a regional contractor, and today, as a national contractor serving clients from coast to coast.
Prior to launching AACON, Troy worked for companies such as DePuy Spine (a Johnson and Johnson Company) and UPS where he served as a Systems Engineer working on Worldport, the largest automated package sorting facility in the world. Although determined to be an entrepreneur, Troy's experience working for large, established corporations served as essential training to his professional development and was instrumental in his successful launch of AACON. In 2000, Troy graduated from Indiana University with a bachelor's degree in Management, and a minor in Computer Information Systems. Troy resides with his wife and growing family in Louisville, KY. In his free time, he enjoys spending time with his family, being active outdoors, and watching or attending all Indiana University sporting events. Go Hoosiers!!!
Contact us today to get started.